Waste management strategy
Setting up or operating waste management services requires close cooperation of all stakeholders, long‑term planning, and performance‑based management, in line with international best practices.
To assist this process, Seureca developed a solid expertise in corporate planning and strategy for waste utilities. Seureca provides assistance in planning, management, progress monitoring, and performance assessment, with the objective of continuous service improvement.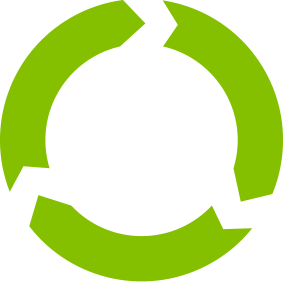 The complete outline 
of our expertise in the 
waste management field: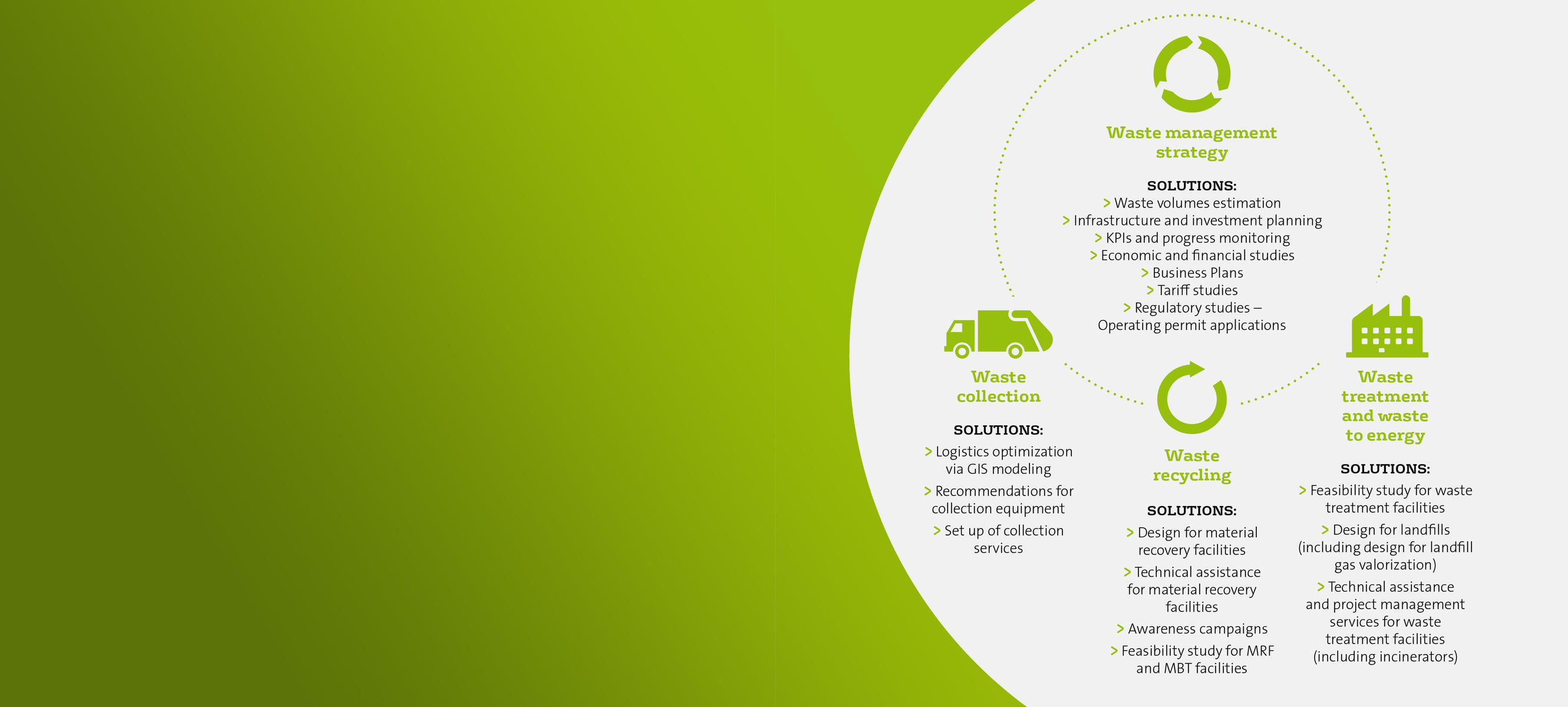 Our waste management solutions
for municipalities and industrials
We provide tailor-made support to waste management services at various levels, local, national, and subnational, to define strategy and planning. We scale the appropriate means to the facilities, as well as the expenses and revenues for a sustainable management of waste.
Our expertise:
Waste sector market studies;
Development and implementation for waste management strategies;
Creation and implementation for integrated waste management plans;
Infrastructure and investment planning;
Ecomonic and financial studies;
Business plans;
Tariff studies.
Seureca implements its broad range of expertise to design or restructure a waste management service for performance improvement. We give professional support on technical aspects as well as on financial and human terms. Vocational training allows clients to bolster the improvements which have been put into place.
Our expertise:
Audit and recommendations for performance improvement;
Defining and establishing KPIs to track performance;
Assistance in the drafting and implementation of operational procedures;
Vocational training.
Operation of waste management services not only requires technical competencies, it exacts a real knowledge in social engineering skills, which is the centerpiece to Seureca's approach.
We intercede and maintain dialogue with domestic partners and communities. How so? Through awareness campaigns for the population and communication campaigns linked to our initiatives.
Our expertise:
Dialog with the informal waste management sector;
Awareness campaigns;
Communication plans.
Health, safety, and environment
Waste management is a sensitive activity with regard to the environment and safety, for employees and populations. Seureca raises awareness of waste management stakeholders on these issues and supports them in identifying risks and implementing specific action plans.
Our expertise :
Definition and establishment of HSE procedures;
Definition and establishment of an environmental management plan;
HSE training for waste management.
Collection, the initial phase in waste management, has become a question of operational details. Seureca's engineers have developed innovative answers adapted to local situations in places in which waste collection had not yet existed. In more developed countries we improve collection efficiency which limits environmental impact, and encourage source separation of materials to increase recycling rates.
Our expertise:
Delineation of collection methods depending on the local context and available resources;
Definition of zones and collection routes;
Logistic optimization through GIS modeling;
Buyer assistance for collection equipment;  
Start‑up support for new collection services: implementation of waste sorting, bio-waste, etc.
Waste conversion is a strategic issue for municipalities and industries to decrease the volume of waste disposal, limit the impact on the environment, and reduce the consumption of natural resources.
To recover and recycle waste, it is imperative to foresee the sorting and preparation of waste. Seureca handles all types of waste-organizing plants: the sorting of household packaging, mechanical-biological separation, precise separation of plastics, paper, and other recyclable waste, as well as organic recovery, such as composting and methanization.
Our expertise:
Identification of new sectors for recycling/recovery;
Design of installations for material conversion: plants for the sorting of household waste, of solid recovered fuel waste (SRF), composting, etc.;
Technical assistance in the operation of material recovery facilities (MRF);
Awareness campaigns for the population and employees to improve sorting practices.
Once waste is sorted, it is sent on to recycling facilities. We encourage municipalities and industries to pinpoint the most interesting materials to recycle and to implement an efficient, sustainable strategy.
Our expertise:
Identification of new channels for recycling/recovery;
Market study in the recycling sector; 
Design of recycling lines for plastic.
After the sorting and recycling of waste, at the very end of the line there always remains some refuse to be treated. To do so, Seureca takes into account the local context, environmental constraints, volume, and type of refuse be processed as yet, choosing the best-adapted technology to eliminate this 'final' waste in the most economic and environment-friendly manner. Our engineers make upstream assessments including topographical surveys and aerial photos by drone, as well as geotechnical and hydrogeological studies for the design of treatment sites.
Our expertise:
Preliminary feasibility study for waste processing plants;
Detailed design, including geotechnical study, for waste storage facilities;
Topographic survey and aerial photography by drone;
Technical assistance for the operation of waste treatment facilities.
Energy recovery from waste
The combustion of non-recyclable waste produces energy, an answer to the energy needs in electricity and heat production for households and local industries. Energy recovery helps protect fossil fuels and reduce the landfilling of potentially incinerable waste. Seureca makes feasibility studies based on the quantity of waste and the local situation to confirm the effectiveness of this type of plant.
Energy can also be generated at waste storage centers via biogas produced from refuse. Seureca's experts help operators to collect and to best develop this resource while curbing greenhouse gas emissions.
Our expertise:
Projection of biogas production from waste storage facilities;
Design of a collection system and biogas recovery for waste storage centers;
Feasibility studies for the incineration and methanization of waste.
Seureca assists industrials in implementing an efficient and profitable waste management system. How do we do so? Our engineers make assessments to determine the actual cost of waste and to find innovative solutions for the reduction of waste, its collection, recycling, and processing. We work at improving the traceability of waste and propose the setting‑up of adapted tracking and reporting tools.
Our expertise:
Waste management assessment ;
Optimization of on­‑site waste logistics, such as in‑house collection and temporary storage;
Optimization of recycling waste - identifying new systems for recycling/recovery;
Reduction of waste production;
Awareness campaigns and advertising to improve the waste sorting system;
Preparation and implementation of an in‑situ waste traceability system;
Implementation of performance indicators and the associated reports.
Our emblematic references
in waste management