Seureca at a Glance
Seureca is the Consulting Engineering and Strategic and Operational Assistance division of the Veolia Group.
Striving for Ecological Transformation, we assist our clients in their transition towards a more sustainable economy and a positive footprint.
Seureca designs solutions adapted to today's environmental challenges in the fields of Water, Energy, Waste Recovery and Recycling for industries, public authorities, as well as the tertiary sector. 
+60
years
of environmental expertise
€39
Million
IN turnover worldwide
>300
EMPLOYEES
of which 30% are in France and 70% are abroad
active in over
75
countries International expertise
In 2022, our teams carried out nearly 300 projects
in more than 75 countries around the world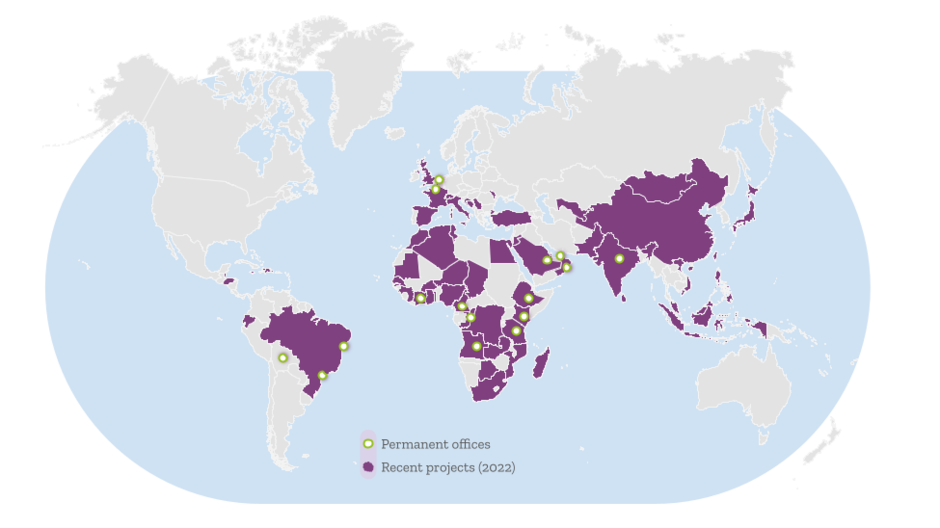 Drinking water networks and treatment
Wastewater networks and treatment
Process water treatment Collection and treatment of household waste, standard industrial and hazardous waste
Recycling and recovery
Energy recovery Electricity production and distribution
Heating and cooling networks
Energy efficiency
Renewables We offer our clients in the public, industrial, and tertiary sectors a full range of engineering studies:
Master plans 
Feasibility studies
Demand forecasting
Resource management
Technical audits
Technical modeling
Optimization studies
Investment definition and planning
Socio-economic and tariff studies
Environmental and regulatory studies
We support our clients in the realization of their projects:
Assistance to works management
Preliminary design
Detailed design
Preparation of tender documents
Assistance in the procurement process
Work supervision
Works inception
Commissioning assistance
Follow-up on the guarantee period
We provide our clients with continuous strategic support, from the strategy definition phase to the action plan implementation:
Organizational and institutional audits
Strategic plans and financial models
Asset management and risk analysis
Asset and client management
Metering and loss reduction
Energy performance improvement
Maintenance optimization
Environmental performance
Information systems
Digital transformation
Change management
Training and skills transfer 
Discover Seureca in 90 seconds

Our 2022-2023 Activity Report
Read Seureca's 2022-2023 Activity Report to learn more about our expertise through our projects, our commitment to the environment, our international presence, and other key aspects of the past two years.