To better adapt to climate change and rising temperatures in the cities and territories lacking greenery, Seureca participates in testing a self-contained outdoor cooling "dais". This solution has been set up for pedestrians on the plaza of La Défense, Paris, for the summer of 2021.
Intended to provide users with a space for relaxation and exchange, the dais is composed of a paved platform of 200 m2, complete with benches, book boxes, and planters. This system is made up of several cooling mechanisms relaying the water-retentive paving stones and plant boxes used to store non-potable water alongside its urban furniture.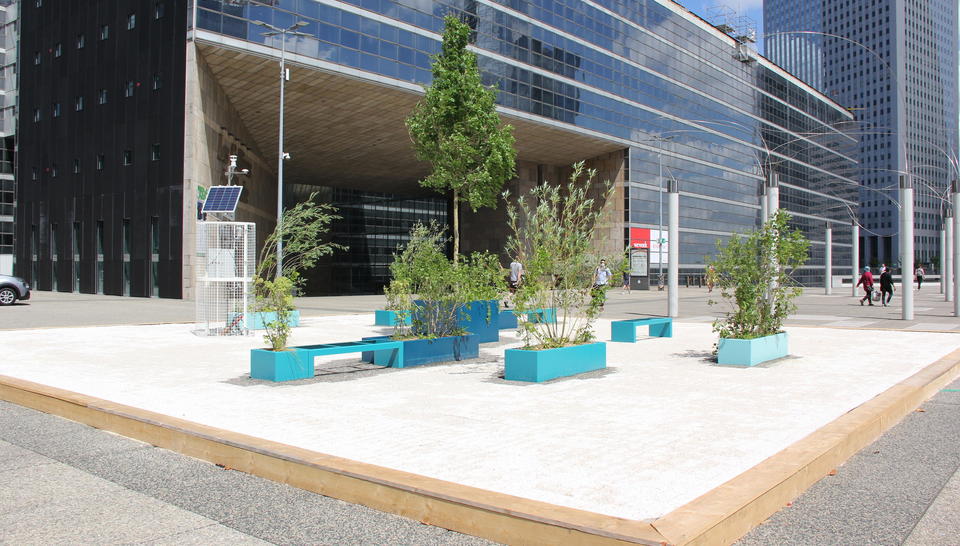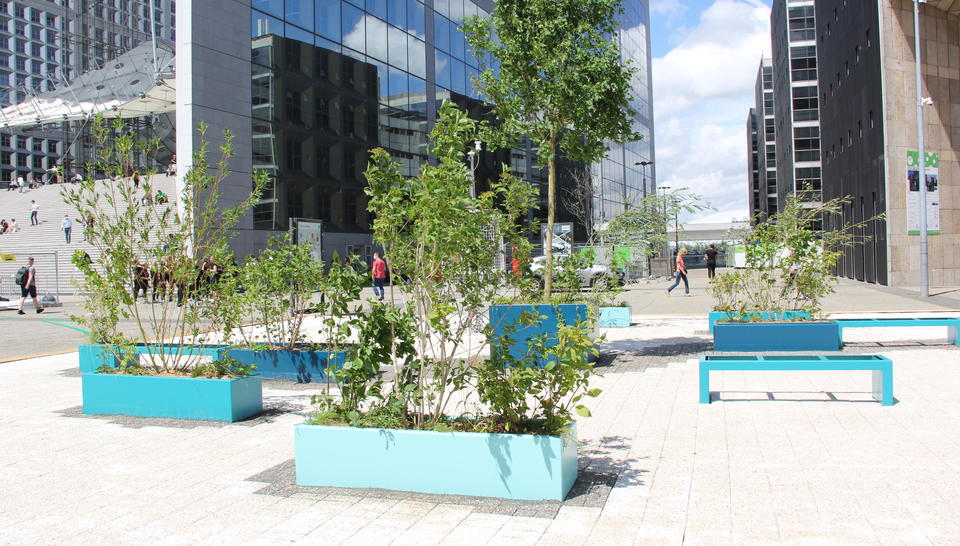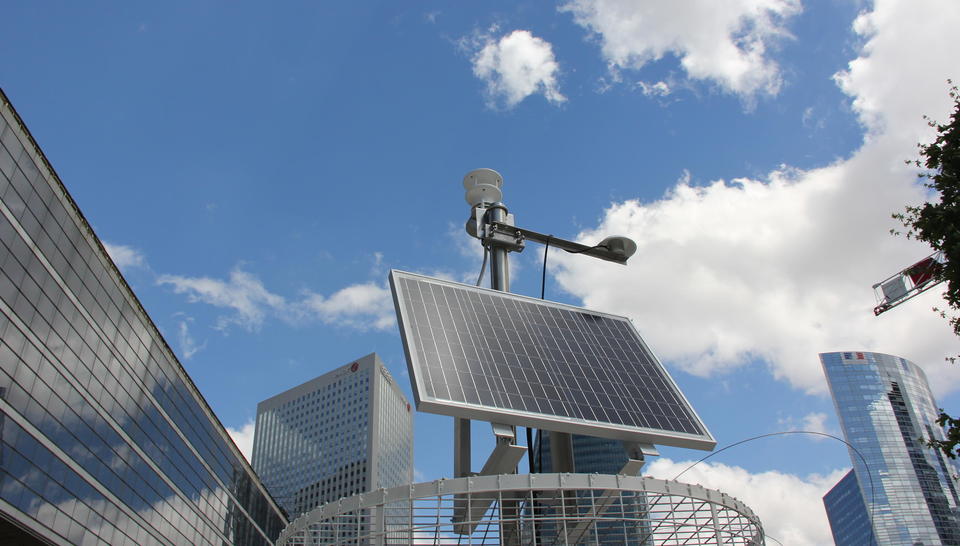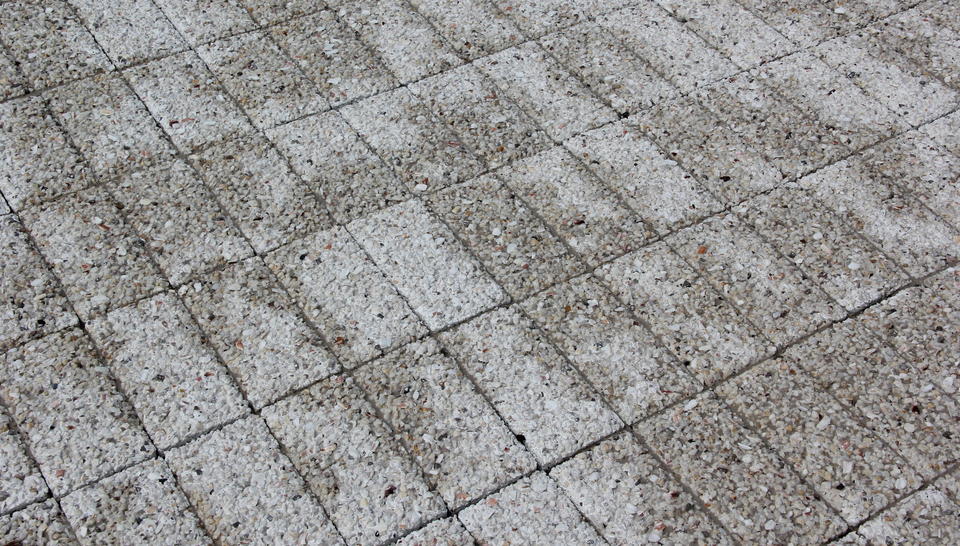 The aim of this pilot experiment
To test and confirm a unique and easily duplicated mobile solution for outdoor comfort, autonomous in water and energy.
This option will be evaluated over the course of the summer of 2021 by the users at Paris La Défense. If this trial is a success, it can then be copied on a large scale. Four aspects will be examined:
Technological:
To confirm the performance of:
an above-ground, non-intrusive, mobile device that, depending on the season, can be quickly dismantled to free up space for other uses;

an installation that is 100% automatic and can be controlled remotely to monitor or modify its operating instructions, as well as to measure the cooling efficiency.
Environmental:
To demonstrate a circular economy concept with an autonomous energy and water installation:

100% of the equipment's electrical consumption is met by renewable energy;

The reuse of rainwater for the cooling system via the paving stones partially composed of shells.

To confirm the compliance of the platform with the biodiversity requirements of Greater Paris.
Social: 
To assess the appeal of this outdoor space to the general public and its thermal comfort.
Economic: 
To measure the impact of this project on the territory.
A project in partnership
This cooling platform developed by Seureca - sponsored by Paris La Défense and Efficacity, The urban energy transition institute - is the result of a partnership with Alkern, a leader in the field of prefabricated concrete products, and Vertuo, manufacturer of vegetal urban structures. The management of the dais is jointly provided by SADE and VERI (Veolia Research and Innovation).
Follow this link to find out more about the projects sponsored by Paris La Défense.