Dominica has a high geothermal potential that, when fully exploited, is expected to enable the country to achieve self-sufficiency in energy and meet the population's needs. This is expected to reduce electricity tariffs due to lower production costs as well as reduce greenhouse gas emissions and their environmental impact.
Under a contract financed by the Agence Française de Développement (AFD) and the European Union, a consortium formed by Seureca-CFG has assisted the Dominican Geothermal Development Company (DGDC) with its construction project in Laudat for a geothermal power plant having a 10 MW capacity. This plant is expected to replace 35% of the country's currently installed production, primarily based on fossil fuels.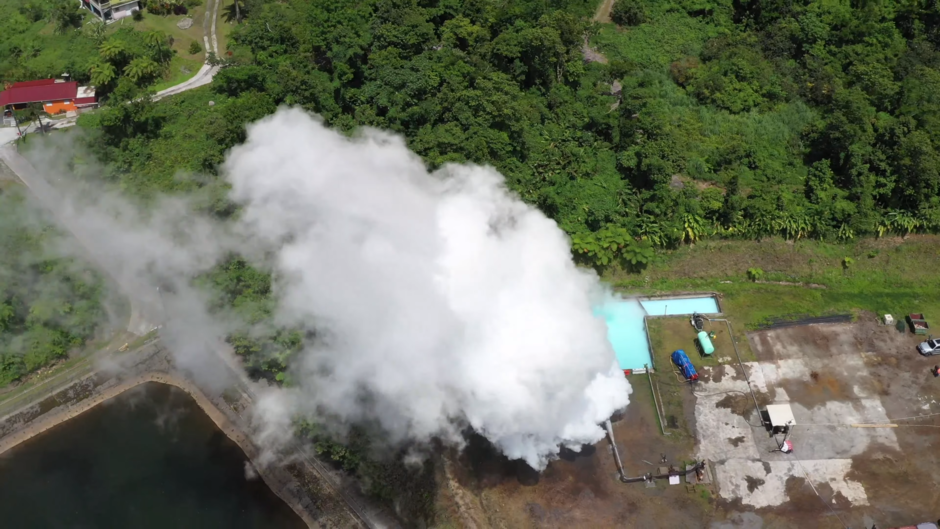 An emergency drill and a well flow test
The Seureca-CFG consortium assisted its client in the initial development and deployment of its policies in environment, HR, and health and safety, as well as confirming the site's productivity. To this end, the consortium carried out:
An on-site emergency simulation to evaluate and improve first-aid measures for optimizing crisis management responsiveness in the event of an accident.
The testing of well flow rates to assess the site's potential production capacity.  
Learn more in the video below: