For the third edition of "French Week" in Oman, the Economic Department of the French Embassy organized on March 12, 2020, an economy-oriented conference on sustainable cities in partnership with the Omani-French Friendship Association (OFA).
Seureca and a dozen French and Omani speakers outlined the many challenges that face Omani cities today, highlighting French innovative and sustainable solutions, some of which are already being used in Oman.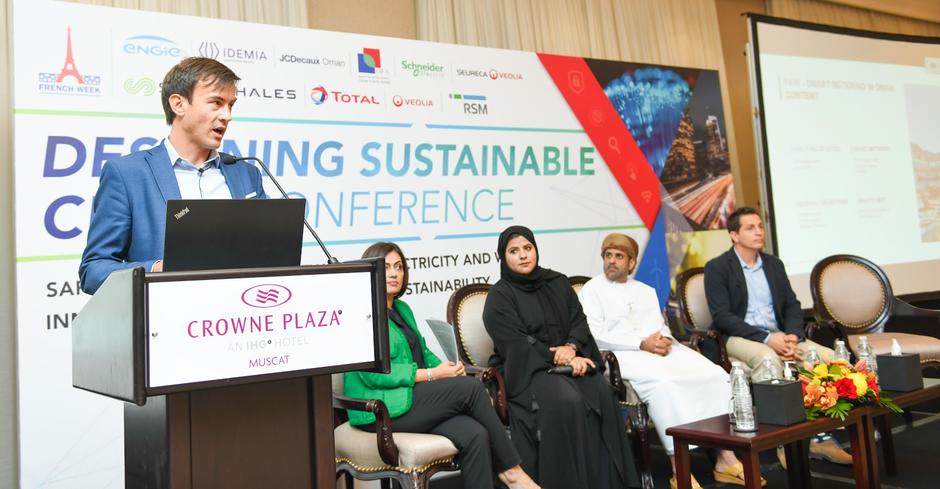 In collaboration with the Public Water Management Authority  (Diam), Seureca presented its project for remote water-meter readings and the expected benefits in resource management and the improvement of services linked to the distribution and the management of subscribers. This project concerns the deployment of smart water-meters for the 270,000 consumers in the Governorate of Muscat and includes, among others, an IoT communication network (LoRa: long-range), a prepayment solution, a Web Client, as well as an online data processing platform fully interfaced with the Public Water Authority's billing system.
We at Seureca are proud to accompany the Sultanate in achieving sustainable and comprehensive management of the water cycle and to contribute to attaining the goals set by the country's vision 2040.
Concerning this year's event: https://www.frenchweekinoman.com/